Europa Universalis IV Cradle of Civilization
---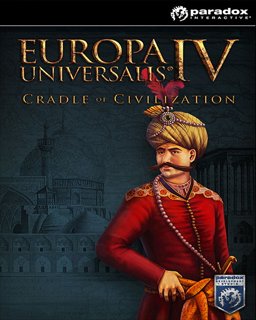 ---
Obchodní cesty na Středním východě přitáhly od počátku zaznamenaných dějin dobyvatelů. Europa Universalis IV dodává větší hloubku a různorodější možnosti v novém DLC Cradle of Civilization. S novými rozhodnutími a příležitostmi vázanými na historický vývoj regionu v raném moderním stylu, Cradle of Civilization dále rozšiřuje oceňovanou velkou strategii společnosti Europa Universalis IV.
Jedná se o datadisk a k jeho aktivaci je zapotřebí je vlastnit základní hru Europa Universalis IV v platformě Steam.
---

Sdílejte na facebooku a získejte 4 benefit bodů.
Podobné produkty
---