MXGP3 The Official Motocross Videogame
---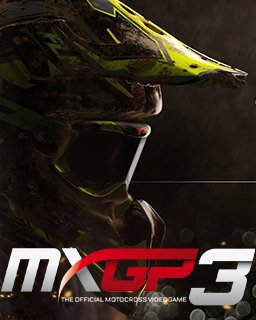 Vše za 29Kč
více
Dárek ke každému
nákupu - sleva až 80%
---
Steam
Produkt je určen pro platformu Steam
Skladem - Doručení ihned
Dodáme ihned po přijetí platby.
Anglická lokalizace
Produkt je dostupný v anglické lokalizaci, neobsahuje češtinu.
Digitální produkt
Produkt je doručen elektronicky, nejedná se o krabicovou verzi.
Sleva 40 %
U tohoto produktu ušetříte až 40 % oproti běžné ceně.
8 benefit bodů
Pomocí benefit bodů získáte slevu na další nákupy
---
The Official Motocross Videogame. MXGP se vrací. Třetí kapitola byla od základů přepracována, aby posunula herní zážitek na novou úroveň!

Nový ročník MXGP, založený na sezóně 2016, nabízí hráčům dynamický a ještě zábavnější herní zážitek díky řadě inovativních grafických prvků a mechanismů podpořených novým enginem Unreal Engine 4, který dokáže posunout zážitek na překvapivou novou úroveň.

Šlápněte na plyn a připravte se zápolit s nepředívatelným dynamickým počasím v soutěži, která je ve svém žánru jedinečná. Každá změna, od slunečného počasí po silný liják, ovlivní jezdcovu viditelnost a vysoce citlivý povrch, takže řádně prověří schopnosti i těch nejzkušenějších hráčů. A právě povrch představuje tu největší výzvu: všemu budou vládnout bláto, prach a dynamická deformace, zatímco zvuk motoru běžících na plný plyn v kombinaci se zcela novými motory bude splývat s řezavými zvuky okolí.

A pokud by tento mezigenerační přelomový pokrok s novým grafickým enginem nestačil ani těm nejvybíravějším hráčům, hra pro ně bude mít připravený režim kariéry a rozšířené možnosti úprav, samozřejmě včetně všech oficiálních závodníků MXGP a MX2 2016 a oficiálních tratí včetně MXoN, a to jak v online, tak v offline režimech.
---

Sdílejte na facebooku a získejte 4 benefit bodů.
Podobné produkty
---