Homeworld Deserts of Kharak
---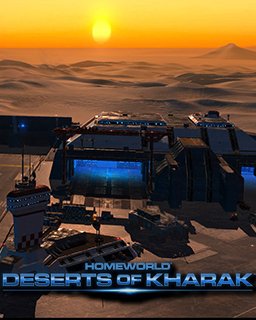 K nákupu nad 1000Kč
hra za 1Kč
Ježíšek
Jim
více
Steam
Produkt je určen pro platformu Steam
Skladem - Doručení ihned
Dodáme ihned po přijetí platby.
Anglická lokalizace
Produkt je dostupný v anglické lokalizaci, neobsahuje češtinu.
Digitální produkt
Produkt je doručen elektronicky, nejedná se o krabicovou verzi.
Sleva 28 %
U tohoto produktu ušetříte až 28 % oproti běžné ceně.
9 benefit bodů
Pomocí benefit bodů získáte slevu na další nákupy
---
Strategie Deserts of Kharak se odehrává sto let před událostmi původní hry z roku 1999.Pouštní planeta Kharak umírá. Obyvatelé tohoto světa již nemají mnoho času. Špetkou naděje v této svízelné situaci je objev primární anomálie, jež by měla beznadějný stav vyřešit. Do oblasti nálezu je lidskou koalicí vyslána expedice vedená mladičkou Rachel S'jet, která je hnána jak profesním, tak i osobním zápalem. Přes všechno její odhodlání ale nebude cesta k nalezišti ničím jednoduchým. Tajuplný objekt se totiž nachází uprostřed gigantické pouště, okupované nepřátelsky smýšlející frakcí Gaalsienů, která vaší hrdince nedá nic zadarmo. Naštěstí jí na výpravě pustinou bude provázet velká kolona koaličních vozidel, které jí zajistí jak ochranu, tak i nezbytnou podporu. Sama by v nehostinné krajině neměla žádnou šanci na přežití.

Pouštní krajina Kharaku je prostě nesmlouvavá a to je na ní právě to krásné. Všude kam oko dohlédne jen samý písek a duny. Prakticky o vše, co na ní najdete, budete muset bojovat. Doly zde nejsou, suroviny na výrobu nových strojů a vylepšení bude možné získat jen z již dávno padlých kovových kolosů. Atmosféra umírajícího světa je v Homeworld: Deserts of Kharak skutečně hutná
---

Sdílejte na facebooku a získejte 4 benefit bodů.
Podobné produkty
---