The Binding of Isaac Afterbirth
---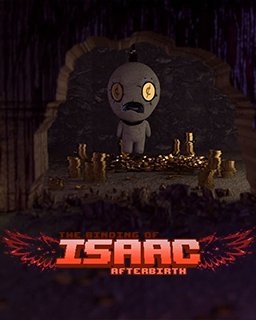 ---
V rozšíření Afterbirth se hráči mohou těšit na více jak stovku nových předmětů, nový režim s potenciálem kompletně změnit styl hraní, desítku nových výzev, novou hratelnou postavu a následně také třeba nové možnosti zakončení hry, jež mají podobu například nové finální kapitoly. Vyhlížet lze také nové finální bossy a s nimi také pochopitelně řadu dosud neviděných "řadových" nepřátel ve více jak tisícovce místností. A chybět také nesmí například nové achievementy.

Tento obsah ke hraní vyžaduje vlastnictví základní hry The Binding of Isaac: Rebirth ve službě Steam.
---

Sdílejte na facebooku a získejte 4 benefit bodů.
Podobné produkty
---