---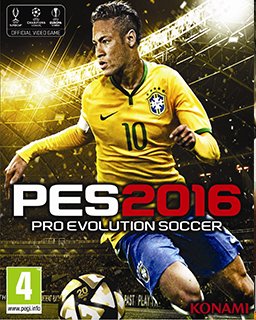 Sleva až 77%
více
Ke každému nákupu


další vybraná

hra za 29,-
---
Steam
Produkt je určen pro platformu Steam
Skladem - Doručení ihned
Dodáme ihned po přijetí platby.
Anglická lokalizace
Produkt je dostupný v anglické lokalizaci, neobsahuje češtinu.
Digitální produkt
Produkt je doručen elektronicky, nejedná se o krabicovou verzi.
Sleva 67 %
U tohoto produktu ušetříte až 67 % oproti běžné ceně.
5 benefit bodů
Pomocí benefit bodů získáte slevu na další nákupy
---
Nový ročník Pro Eva přináší spoustu svěžích změn a nápadů do tradiční hratelnosti, zaměřené hlavně na skvělou práci s míčem. Přepracování se dočkala většina herních módů a dle připomínek fanoušků se zapracovalo na spoustě vylepšení.

SVĚŽÍ HRATELNOST

Pokročilý kolizní systém - více fyzický fotbal slibuje značně vylepšený kolizní systém, který v reálnem čase vypočítává interakci mezi hráči a vytváří unikátní animace při každé příležitosti.

Perfektní obrana - blokování a přebrání míče ve správný moment odsune protihráče a zajistí vám míč. Ten bude ihned váš a okamžitě můžete využít otočky nebo přihrávky.

Ovládání gólových oslav - poprvé v sérii dostanete úplnou kontrolou nad hráčskými oslavami, když tam šoupnete krásný gól. Slavní hráčí mají samozřejmě své unikátní oslavy.

ZÁSÁDNÍ ZMĚNY

Nová Liga mistrů - slavná Master League prošla kompletním přepracováním. Můžete se tak pořádně ponořit do manažerského světa fotbalu. Každý prvek byl předělán od nového menu, až po vzrušující nový draftovací systém.

Nová grafika - díky Fox Enginu (ze hry Metal Gear Solid V) grafika prošla dalším zásadním skokem. Uvidíte nádherně cákající vodu při každém skluzu na dešti nebo odlétající trs trávy při rázném odkopu. Nové noční nasvícení a detalnější textury trávníku vás ještě více vtáhnou do hry.

Dynamické počasí - svoji premiéru si v ročníku 2016 odbude dynamický systém počasí, kdy vás během zápasu snadno může překvapit déšť. V kombinaci s realistickým chováním míče tak může velmi zásadně změnit průběh hry a ovladatelnost hráčů, klouzajících na mokrém trávníku.

***Do vyprodání kusů obsahuje klíč i DayOne obsah***

10,000 GP po dobu 10 týdnů

1x UEFA Team of the Year Player

10x recovery items 1x player (Neymar)

3x player contracts


---

Sdílejte na facebooku a získejte 4 benefit bodů.
Podobné produkty
---