---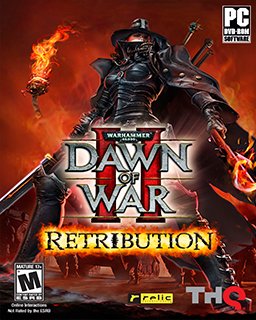 Vše za 29Kč
více
Dárek ke každému
nákupu - sleva až 80%
---
Steam
Produkt je určen pro platformu Steam
Skladem - Doručení ihned
Dodáme ihned po přijetí platby.
Anglická lokalizace
Produkt je dostupný v anglické lokalizaci, neobsahuje češtinu.
Digitální produkt
Produkt je doručen elektronicky, nejedná se o krabicovou verzi.
Sleva 53 %
U tohoto produktu ušetříte až 53 % oproti běžné ceně.
3 benefit body
Pomocí benefit bodů získáte slevu na další nákupy
---
Od událostí zachycených ve hře Chaos Rising uplynulo již celé desetiletí, ale v sektoru to pořád vře. Přestože velký démon Ulkair a jeho Černá legie již byli poraženi, planety subsektoru Aurelia se stále nemohou vymanit z neustálých válek a krveprolití. Kapitán Gabriel Angelos z Blood Ravens odhalil herezi na nejvyšších příčkách kapitulní hierarchie a odměnou za to jej zkažený kapitulní mistr Azariah Kyras označil za zrádce. Gabriel se rozhodl, že nebude prolévat krev svých mariňáckých bratří, a uchýlil se do utajení. Ve skrytu kolem sebe shromažďuje hrstku spojenců a připravuje se postavit zhoubě Chaosu, která sžírá jeho bratry. Nad sektorem nadále visí cizácká hrozba. Imperiální garda se zarputile bije se zdivočelými pozůstalci z nedávné tyranidské invaze a mezitím orkové drancují okrajové zóny snad každého světa. Eldaři stále čas od času vykročí ze stínů a vyrazí na válečnou výpravu, šeptajíce přitom o rozvalinách dávno ztracené archy. Jedná se o samostatně hratelný datadisk, k jehož spuštění není zapotřebí původní hra.
---

Sdílejte na facebooku a získejte 4 benefit bodů.
Podobné produkty
---