Dreamfall Chapters Special Edition
---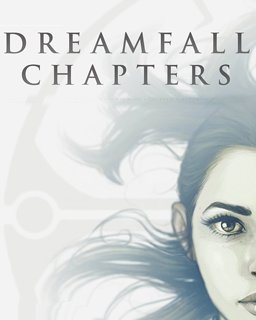 Vše za 29Kč
více
Dárek ke každému
nákupu - sleva až 80%
---
GOG.com
Produkt je určen pro platformu GOG.com
Skladem - Doručení ihned
Dodáme ihned po přijetí platby.
Anglická lokalizace
Produkt je dostupný v anglické lokalizaci, neobsahuje češtinu.
Digitální produkt
Produkt je doručen elektronicky, nejedná se o krabicovou verzi.
Sleva 51 %
U tohoto produktu ušetříte až 51 % oproti běžné ceně.
4 benefit body
Pomocí benefit bodů získáte slevu na další nákupy
---
Příběh nadále drží krok nastoleným svým sourozencem, resp. jeho vyústěním, završeném v tom nejnapínavějším okamžiku. Pomyslný startovní kolík přebírá Zoë a Kian. Zoë, stále v komatózním stavu, započíná svou cestu za procitnutím v rovině astrální, v dystopickém středoevropském megaměstě Europolis, rozprostírajícím se při hranicích České republiky, Polska, Německa, Belgie a Nizozemska. V případě Kiana jsme odveleni na scénu vězeňského bloku, v němž, dumajíc nad nedávnými událostmi, čekáme na vykonání trestu smrti. Pochopitelně do těchto nezáviděníhodných situací razantně zasáhneme.
Tato edice obsahuje:
Dreamfall Chapters (všech 5 epizod)
Reborn: The Art of Dreamfall Chapters Book One - digital artbook z první epizody
Digital soundtrack ve Flac a mp3
Digital Europolis tourist map
7 HD wallpapers
5 digital avatars
---

Sdílejte na facebooku a získejte 4 benefit bodů.
Podobné produkty
---