---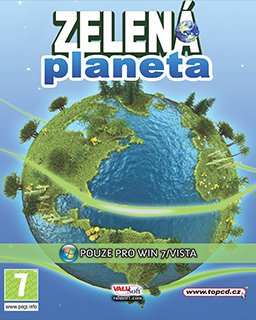 K nákupu nad 1000Kč
hra za 1Kč
Ježíšek
Jim
více
DigiTopCD
Produkt je určen pro platformu DigiTopCD
Skladem - Doručení ihned
Dodáme ihned po přijetí platby.
Česká lokalizace
Produkt obsahuje také český dabing nebo titulky.
Digitální produkt
Produkt je doručen elektronicky, nejedná se o krabicovou verzi.
Sleva 60 %
U tohoto produktu ušetříte až 60 % oproti běžné ceně.
1 benefit bod
Pomocí benefit bodů získáte slevu na další nákupy
---
Ve skutečnosti se Země točí kolem Slunce. V naší hře se točí podle toho, jak pískáte.



O globálním oteplování se poslední roky mluví a píše neustále, ale politici s tím nejsou schopni udělat cokoliv razantního. Co kdybyste se toho ujali vy jakožto šéfové celé zeměkoule? Že to nejde? Ale jistěže jde a ještě se u toho pobavíte - v naší hře budete řešit a zajišťovat fungující ekonomiku, energetiku, potravinové zdroje, vodohospodářství a přírodní zdroje a zároveň dbát na životní prostředí a potřeby obyvatelstva.



Cílem hry je zabránit hrozící ekologické katastrofě. Během hry budete usilovat o změnu škodlivého životního stylu a o zastavení znečištění, které vzniká v důsledku nešetrné činnosti člověka. Hra není přehnaně složitá, ale především zábavná a přístupná všem věkovým kategoriím. Pomocí přehledných a snadno změnitelných statistik se hráč baví budováním lepší budoucnosti pro planetu Zemi.



Zelená planeta představuje netradiční tahovou strategii, ve které si alespoň na chvíli vyzkoušíte, jaké je to být jedním ze světových vůdců. K dosažení svého cíle budete stavět infrastrukturu a nezbytná zařízení, využívat mj. i politiku, výzkum a vývoj, nové převratné technologie apod. Pokuste se zlepšit nepříznivé vyhlídky lidstva vizionářským přístupem k vedení vašeho kontinentu!



POZOR !!!

Hra pouze pro Windows Vista / 7


---

Sdílejte na facebooku a získejte 4 benefit bodů.
Podobné produkty
---