World of Warcraft Race Change
PRO ČLENY KEY4YOU+
Sleva a další výhody
679 Kč
---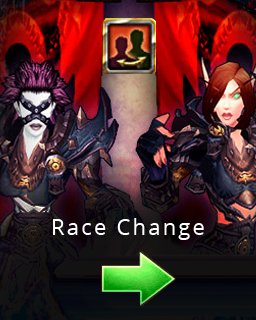 ---
Tento produkt si můžete pořídit pomocí 1 či více kódů Battle.net balance ( v naší nabídce zde: Battle.net balance ) na stránkách Battle.net obchodu
Protože Gnómové jsou opravdu tak cool… je to tak?
Není snadné být zelený… nebo modrý… nebo purpurově růžový se špičatýma ušima…. Někdy jednoduchá úprava vaší postavy není dost; někdy se budete chtít vydat jinou cestou a změnit celou svou rasu! S Race Change to nyní můžete jednoduše udělat!
---

Sdílejte na facebooku a získejte 4 benefit bodů.
Podobné produkty
---