Call of Duty Modern Warfare 2 Stimulus Package
---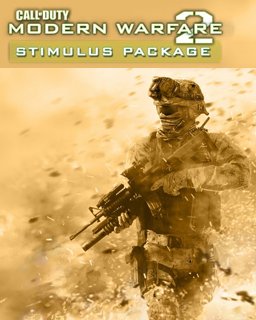 ---
Balíček The Call of Duty Modern Warfare 2 Stimulus Package obsahuje dalších pět multiplayerových map s velmi zajímavou škálou lokací. Patří mezi ně "Bailout": apartmánový komplex s úzkými chodbami, "Storm": průmyslový park s množstvím opuštěných skladů a továren, plných těžkých strojů, "Salvage": zasněžené smetiště plné suti a rozdrcených vozů, "Crash": válkou zničené město, v jehož středu byl sestřelen vrtulník a "Overgrown": zarostlé pole s vysokou travou a vyschlým říčním korytem.

Vyžaduje základní hru Call of Duty Modern Warfare 2.


---

Sdílejte na facebooku a získejte 4 benefit bodů.
Podobné produkty
---