---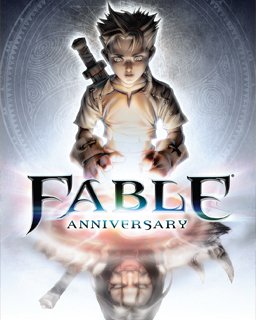 Sleva až 77%
více
Ke každému nákupu


další vybraná

hra za 29,-
---
Steam Gift
Produkt je určen pro platformu Steam Gift
Skladem - Doručení ihned
Dodáme ihned po přijetí platby.
Anglická lokalizace
Produkt je dostupný v anglické lokalizaci, neobsahuje češtinu.
Digitální produkt
Produkt je doručen elektronicky, nejedná se o krabicovou verzi.
Sleva 42 %
U tohoto produktu ušetříte až 42 % oproti běžné ceně.
7 benefit bodů
Pomocí benefit bodů získáte slevu na další nákupy
---
+ Zdarma Fable Anniversary - Scythe Content Pack (platí do vyprodání zásob)

Připravte se na plně remasterované HD vizuály a úžasný zvuk. Fable Anniversary je ohromující předělávkou, která nadchne jak veterány, tak i nové hráče.

Představte si svět, kde každé rozhodnutí a čin ovlivňují čím se stanete. Kde každá nepatrná příhoda ihned ovlivňuje schopnosti, vzhled i osobnost vaší postavy. Příběh vašeho života se píše už od dětských let a pokračuje dospíváním a stárnutím. Postarejte se o to, aby si ho lidé pamatovali a vypravujících po generacích jako legendu.

Zkušenosti se zrcadlí ve vaší tváři , vaše schopnosti se zlepšují, přibývá svalová hmota nebo vám mezi prsty občas prolétne magický výboj. Stejně jako se mění vaše postava i okolní svět na ni reaguje jinak . Lidé obdivují vaše úspěchy nebo vás porážejí . Dočkáte se od nich potlesku , posměšků , strachu, paniky i flirtování když na to přijde . Z jejich chování poznáte jejich rozličné názory a postoje .

Neváhejte a vypravte se do Albionu , světa kde každá osoba, která pomůže, každá květina , kterou utrhnete , každá nestvůra kterou přemůžete, změní jednou provždy vývoj událostí. V" Fable : The Lost Chapters" máte možnost volby , Zatímco budete Vy?


---

Sdílejte na facebooku a získejte 4 benefit bodů.
Podobné produkty
---