S.T.A.L.K.E.R. Call of Pripyat
---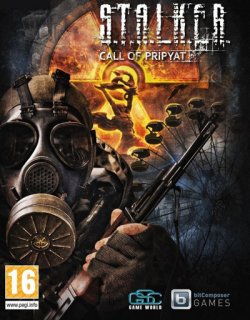 K nákupu nad 1000Kč
hra za 1Kč
Ježíšek
Jim
více
Steam
Produkt je určen pro platformu Steam
Skladem - Doručení ihned
Dodáme ihned po přijetí platby.
Anglická lokalizace
Produkt je dostupný v anglické lokalizaci, neobsahuje češtinu.
Digitální produkt
Produkt je doručen elektronicky, nejedná se o krabicovou verzi.
Sleva 63 %
U tohoto produktu ušetříte až 63 % oproti běžné ceně.
2 benefit body
Pomocí benefit bodů získáte slevu na další nákupy
---
S více jak dvěma milióny prodaných kopií, nová epizoda z mezinárodně známe S.T.A.L.K.E.R. série navazuje na první díl Shadow of Chernobyl. S.T.A.L.K.E.R.: Call of Pripyat opět zavede PC hráče do okolí Černobylské atomové elektrárny, která explodovala v roce 1986. Tato zvaná "Zóna" je vysoce kontaminované území hlídané armádou a obývána Stalkery, moderními lovci štěstí, kteří hledají nové artefakty. V roli agenta Alexandera Degtyareva, převlečeného za Stalkera, hráč musí vyřešit tajemné zmizení pěti vojenských helikoptér a postavit se tváří v tvář několika skupin Stalkerů.
Jedna z prvních her podporující DirectX11
Příběh začína kde S.T.A.L.K.E.R.: Shadow of Chernobyl skončil
Fotorealistická Zóna: Všechny lokace byly vymodelovány na základě fotek z okolí elektrárny
Nový vzrušující příběh s unikátními postavami
Rozšířený systém vedlejších questů
Noví mutanti: Chimera a Burer. Nové chování a schopnosti mutantů
Nový životní systém, vytvořen díky hráčskému výběru nejlepších prvků z prvních dvou her
Emise značně ovlivňují svět Zóny
Možnost spánku byla přidána do hry
Nové hráčské rozhraní
Možnost pokračovat ve hře po dokončení příběhu.
Režim více hráčů až pro 32 hráčů. Máte k dispozici čtyři rozdílné herní režimy, a nesčetné množství map
---

Sdílejte na facebooku a získejte 4 benefit bodů.
Podobné produkty
---