Operation Flashpoint Red River Steam
---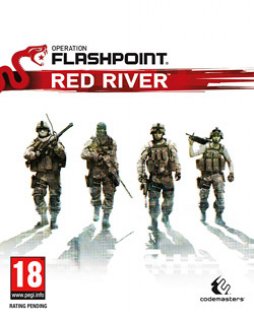 Sleva až 77%
více
Ke každému nákupu


další vybraná

hra za 29,-
---
Steam
Produkt je určen pro platformu Steam
Skladem - Doručení ihned
Dodáme ihned po přijetí platby.
Anglická lokalizace
Produkt je dostupný v anglické lokalizaci, neobsahuje češtinu.
Digitální produkt
Produkt je doručen elektronicky, nejedná se o krabicovou verzi.
Sleva 64 %
U tohoto produktu ušetříte až 64 % oproti běžné ceně.
2 benefit body
Pomocí benefit bodů získáte slevu na další nákupy
---
Operation Flashpoint Red River je pokračováním úspěšné vojenské akce, které slibuje zajímavý vojenský zážitek.

Zavede vás do sporu mezi Čínou a USA uprostřed Tádžikistánu a poskytne vypracovanější arzenál, emotivnější prožitek, nekončící akce a především válečný realismus, jak ho neznáte. Mezi Afghánistánem a Čínou se chystá vzplanout další světový konflikt. Údolí, města a hory Tádžikistánu se stanou krvavou frontou sil lidové osvobozenecké armády, povstaleckých bojovníků guerilly a amerických námořních jednotek. Vy a váš fireteam to můžete změnit. Do jaké míry to je na vás. Není to voják s nejdražší zbraní nebo s největším srdcem, který vyhraje na bitevním poli. Je to ten nejchytřejší. Semper Fi, příslušník námořní pěchoty. Při boji půjdete pěkně natěsno s hlavním taktickým střelcem pěchoty. Zahrajete si také společně se čtyřmi hráči v drop-in drop-out online kooperačním multiplayeru v módu vojenského tažení a samotného zapojení fireteamu. Hrát budete moci v rolích Granátníka, Průzkumníka, Střelce a Střelce ze samopalu.

Každý z uvedených příslušníků má jedinečné silné a slabé stránky pro zvýšení efektu opětovné hratelnosti.


---

Sdílejte na facebooku a získejte 4 benefit bodů.
Podobné produkty
---