Diablo 3 Rise of the Necromancer Pack
---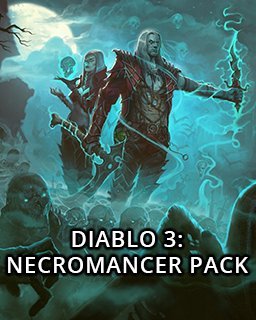 ---
Necromancer, nejoblíbenější postava Diabla 2 je zpět! Chopte se kosy a začněte odřezávat maso a duše ze všech okolo, abyste je potom oživili a rozpoutali opravdová krvavá jatka! Všechny staré známé schopnosti, které jsme u Necromancera milovali, jsou zpět! Budete oživovat nemrtvé, povoláte magii krve, kostí a jedu, proklínat nepřátele nejtemnější magií, tak jak to všichni máte rádi!
Vyžaduje vlastnictví hry Diablo 3 s datadiskem Reaper of Souls ve službě battle.net
---

Sdílejte na facebooku a získejte 4 benefit bodů.
Podobné produkty
---