---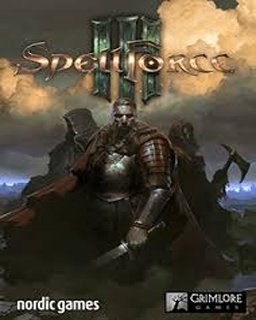 K nákupu nad 1000Kč
hra za 1Kč
Ježíšek
Jim
více
Steam
Produkt je určen pro platformu Steam
Skladem - Doručení ihned
Dodáme ihned po přijetí platby.
Anglická lokalizace
Produkt je dostupný v anglické lokalizaci, neobsahuje češtinu.
Digitální produkt
Produkt je doručen elektronicky, nejedná se o krabicovou verzi.
Sleva 13 %
U tohoto produktu ušetříte až 13 % oproti běžné ceně.
13 benefit bodů
Pomocí benefit bodů získáte slevu na další nákupy
---
Legendární mix RTS/RPG SpellForce se vrací na naše počítačové obrazovky a můžete si být jisti, že to bude opět bomba.

Je to již dlouhých deset let, kdy vyšel druhý díl této hry. Zase se dočkáme mixu strategie a RPG, které z této hry udělalo fenomén.

Nový díl SpellForce 3 bude opět stát na tvorbě hlavního hrdiny, kterého si budete moci upravit dle svých představ. Od toho, jak má vypadat až po volbu zaměření a vlastností (válečník, lukostřelec nebo mág). Postupem času se bude váš hrdina zlepšovat a vylepšovat své vlastnosti nebo se učit něco nového. SpellForce bylo právě skvělé tím, že hráč řídil svého reka, ke kterému si dokázal vytvořit vztah, ale také musel budovat armádu a svou základnu. I v novém díle SpellForce 3 toto vše čeká na hráče.


---

Sdílejte na facebooku a získejte 4 benefit bodů.
Podobné produkty
---