The Lord of the Rings Online Turbine points 10 Euro
---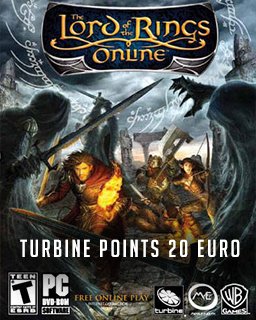 ---
Za Turbine body si můžete dokoupit do hry The Lord of the Rings Online cokoliv vám schází k vašemu hraní!



Upgradování accountu

Slot na postavy

Sloty v aukčním domě

Nové povolání ve hře

Zvýšení limitu na zlato

Všechny datadisky ve hře

Quest packy pro vaše postavy

Craftingové přístupy guildy (cooking, jeweller, metalsmith atd)

Skirmishe

Všemožné kosmetické záležitosti pro vylepšení vašich postav

Mounty a skilly na cestování

... a mnoho dalšího!
---

Sdílejte na facebooku a získejte 4 benefit bodů.
Podobné produkty
---