---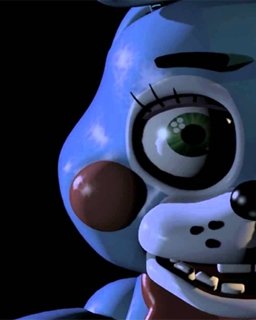 Vše za 29Kč
více
Dárek ke každému
nákupu - sleva až 80%
---
Steam Gift
Produkt je určen pro platformu Steam Gift
Skladem - Doručení ihned
Dodáme ihned po přijetí platby.
Anglická lokalizace
Produkt je dostupný v anglické lokalizaci, neobsahuje češtinu.
Digitální produkt
Produkt je doručen elektronicky, nejedná se o krabicovou verzi.
Sleva 45 %
U tohoto produktu ušetříte až 45 % oproti běžné ceně.
2 benefit body
Pomocí benefit bodů získáte slevu na další nákupy
---
Five Nights at Freddy's 2 se odehrává v časové linii před Five Nights at Freddy's 1.

Jakožto noční hlídač Jeremy Fitzgerald musíte přežít šest nocí v pizzérii Freddy Fazbear's. Máte Monitor, kterým kontrolujete animatroniky. V této hře jsou hlavní animatronici Toy Freddy, Toy Chica, Toy Bonnie, Balloon Boy a Mangle. Narazíte i na staré animatroniky Withered Freddy, Withered Chica, Withered Bonnie a Withered Foxy. Na CAM 11 naleznete hrací skříňku. Podle Phone Guye tato hrací skříňka odhání The Marionette, což je loutka která podle mnoha teorií a podle samotného Phone Guye vždycky myslí...a může jít kamkoliv. Tím se naznačuje, že samotná loutka ovládá posedlé animatroniky! Novinkou v této hře kromě hrací skříňky oproti prvnímu dílu je i prázdná hlava Freddyho. Ta slouží k tomu abyste oklamali animatroniky v hale, ve ventilačních šachtách nalevo a napravo, anebo animatroniky kteří se dostanou až do The Office. Pokud hlavu nenasadíte dost rychle, animatronici provedou klasickou jumpscare scénu.


---

Sdílejte na facebooku a získejte 4 benefit bodů.
Podobné produkty
---