World of Warcraft Heart of the Aspects
PRO ČLENY KEY4YOU+
Sleva a další výhody
25,83 €
---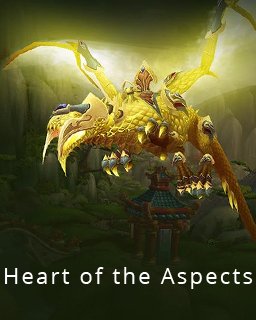 ---
Tento produkt si můžete pořídit pomocí 1 či více kódů Battle.net balance ( v naší nabídce zde: Battle.net balance ) na stránkách Battle.net obchodu
Oslepující vládce vzduchu!
Při útoku ze vzduchu, je nejlepší využít úhlu slunce, který oslepí vaše nepřítele. Nebo osedlejte světelného draka, který září jako tisíc sluncí. Ať tak či onak, jste úžasní!
Připraven k letu!
Heart of the Aspects bude Váš okamžitě po dokončení transakce!
Pro každého jeden!
Jakmile je tato funkce aktivována Heart of the Aspects bude aplikován na všechny současné i budoucí postavy na jednom Battle.net účtu, každá postava ho poté najde ve svém seznamu petů a mountů!
Automatické vylepšení!
Heart of the Aspects bude automaticky upraven podle Vaší nejrychlejší jezdecké dovednosti. Pokud nemáte dostatečně vysokou úroveň na létání, bude stále použitelný jako pozemní mount!
---

Sdílejte na facebooku a získejte 4 benefit bodů.
Podobné produkty
---