The Sims 4 Únik do přírody
---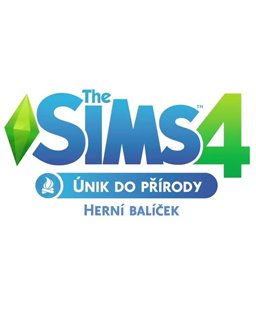 K nákupu nad 1000Kč
hra za 1Kč
Ježíšek
Jim
více
Origin
Produkt je určen pro platformu Origin
Skladem - Doručení ihned
Dodáme ihned po přijetí platby.
Česká lokalizace
Produkt obsahuje také český dabing nebo titulky.
Digitální produkt
Produkt je doručen elektronicky, nejedná se o krabicovou verzi.
Sleva 15 %
U tohoto produktu ušetříte až 15 % oproti běžné ceně.
6 benefit bodů
Pomocí benefit bodů získáte slevu na další nákupy
---
První rozšíření ke hře The Sims 4, který nese podtitul Únik do přírody. V tomto herním balíčku můžete se svými Simíky vyrazit do úplně nového světa nazvaného Žulové vodopády. Simíci zde mohou kempovat, opékat si buřty a dělat spoustu bláznivých věcí, které patří k relaxaci v přírodě, ale pozor na různý hmyz a hrůzostrašného simíkovského medvěda.
Herní balíček dále obsahuje nové oblečení na túry, chladící boxy, ohniště, stany. Dále zde budete mít novou aspiraci nazývanou Fanoušek do přírody a nové povolání. Můžete se stát bylinkářem a naučit se připravovat řadu elixirů nebo si nachytaný hmyz vystavíte do speciální sbírky.
K zapotřebí je vlastnit základní hru
The Sims 4
pro platformu Origin.
---

Sdílejte na facebooku a získejte 4 benefit bodů.
Podobné produkty
---