Castlevania Lords of Shadow 2
---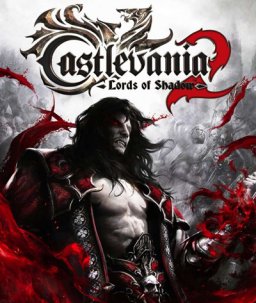 Vše za 29Kč
více
Dárek ke každému
nákupu - sleva až 80%
---
Steam
Produkt je určen pro platformu Steam
Skladem - Doručení ihned
Dodáme ihned po přijetí platby.
Anglická lokalizace
Produkt je dostupný v anglické lokalizaci, neobsahuje češtinu.
Digitální produkt
Produkt je doručen elektronicky, nejedná se o krabicovou verzi.
Sleva 63 %
U tohoto produktu ušetříte až 63 % oproti běžné ceně.
4 benefit body
Pomocí benefit bodů získáte slevu na další nákupy
---
Castlevania Lord of Shadows 2; aneb dny temnoty jsou zpět! Gabriel Belmont, dnes známý jako Dracula, opět létá světem plným monster a stínů. Ozbrojený bičem, drápy a čepelí, Dracula dokáže seslat chaos a destrukci všude, kam si usmyslí. Naplněný touhou po odplatě, Dracula se nezastaví před ničím, ani kdyby to měl být ten poslední ze všech dní.
No tentokrát to nebude tak jednoduché-známý Belmont klan, jakož i jeho vlastní syn Alucard touží po jeho zničení. Proto Dracula, oslabený a prahnoucí po osvobození ze své nesmrtelné kletby, musí opět získat své ztracené síly-a jen jeho hrad drží klíč k nim.
Co nás čeká?
Přímé pokračování Castlevania: Lords of Shadow.
Castlevania: Lords of Shadow 2 obsahuje zcela nový, přepracovaný engine, který garantuje nulové načítací doby (loading times), což přináší absolutně plynulý herní zážitek s nádhernou 3D fantasy grafikou a fantastickou hratelností.
Staňte se nákazou a najděte spasení, vždyť Bůh dokáže vždy odpustit…
---

Sdílejte na facebooku a získejte 4 benefit bodů.
Podobné produkty
---