---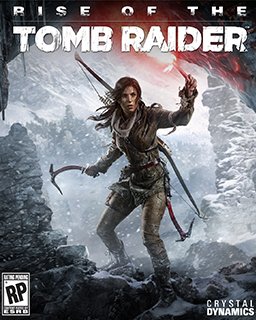 ---
Rise of the Tomb Raider je hra plná dech beroucích akčních momentů zasazených do těch nejkrásnějších a nejnehostinějších prostředí na světě. Připravte se na dobrodružství plné akce, kdy často budete bojovat o holé přežití. Spolu s Larou Croft se zúčastníte její první výpravy, v rámci které budete zkoumat hrobky a pokusíte se odhalit tajemství nesmrtelnosti.

Žena vs. divočina

Podmaňte si svět, který si zuřivě chrání svá tajemství, snášejte nebezpečné podmínky a drsná prostředí, postavte se tváří v tvář smrtelně nebezpečné zvěři, která stráží prastaré hrobky a zkoumejte rozlehlá prostředí plná výzev.

Hrůzu nahánějící smrtelné hrobky

Ve světě plném tajemství, která čekají jen na vás, zkoumejte obrovské starobylé prostory plné smrtících pastí, řešte napínavé hádanky v rozlehlých prostředích a rozluštěte prastaré texty, které vám pomohou odhalit krypty.

Partyzánský boj

Využijte prostředí ke svému prospěchu, šplhejte po stromech a potápějte se pod vodou, abyste nepřátelům unikli anebo je zabili. Upravte si Lařinu výstroj, zbraně a munici, aby odpovídala vašemu stylu hry. Za pochodu vyrábějte výbušniny působící chaos a nezapomeňte ani na Lařiny bojové luky a horolezecký cepín.

Nejúchvatnější hra Tomb Raider všech dob

Počítačem generované postavy a speciální efekty filmové kvality, fyzika oblečení i těl v reálném čase a plně hrané filmové prostřihy přinášejí nejúchvatnější a nejlépe graficky zpracovanou hru Tomb Raider všech dob.
---

Sdílejte na facebooku a získejte 4 benefit bodů.
Podobné produkty
---