---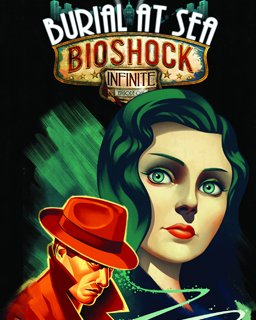 Ke každému nákupu dostanete
výraznou
slevu
na
běžné
a
žánrové Steam klíče
!
více
Steam
Produkt je určen pro platformu Steam
Skladem - Doručení ihned
Dodáme ihned po přijetí platby.
Anglická lokalizace
Produkt je dostupný v anglické lokalizaci, neobsahuje češtinu.
Digitální produkt
Produkt je doručen elektronicky, nejedná se o krabicovou verzi.
Sleva 9 %
U tohoto produktu ušetříte až 9 % oproti běžné ceně.
4 benefit body
Pomocí benefit bodů získáte slevu na další nákupy
---
Vraťte se do legendárního Rapture v příběhu, který Bookera a Elizabeth zavede do podmořského města v předvečer jeho zkázy. Toto DLC vyrobilo studio Irrational Games, stojící za originálním Bioshockem i Bioshock Infinite. Rapture přepracovali do takové podoby, v jaké jste ho nikdy před tím nemohli spatřit - blištící se šperk na dně oceánu, téměř celý nově postavený na enginu Bioshock Infinite. Bojový systém byl přepracován s větším důrazem na plížení a správu surovin, aby hráčovi nabídl to nejlepší ze soubojů z Bioshocku a Bioshock Infinite. To zahrnuje i nové zbraně, staré známé zbraně z Bioshocku, nové plasmidy a nové vybavení.

Prozkoumejte město Rapture na vrcholku jeho slávy, potkejte staré "přátele", seznamte se s novými a to všechno očima Bookera DeWitta. Proč jsou Booker a Elizabeth v Rapture? Jak vypadalo město před tím, než se rozpadlo na kusy? Odpovědi na tyto otázky a ještě mnohem víc najdete v BioShock Infinite: Burial at Sea - Episode 1.

Pro aktivaci je potřeba vlastnit základní hru BioShock Infinite.


---

Sdílejte na facebooku a získejte 4 benefit bodů.
Podobné produkty
---