PRO ČLENY KEY4YOU+
Sleva a další výhody
485 Kč
---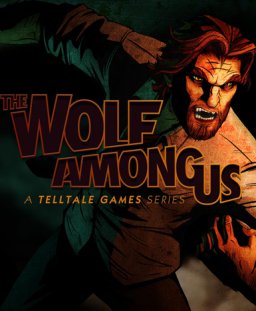 Ke každému nákupu dostanete
výraznou
slevu
na
běžné
a
žánrové Steam klíče
!
více
Steam Gift
Produkt je určen pro platformu Steam Gift
Skladem - Doručení ihned
Dodáme ihned po přijetí platby.
Anglická lokalizace
Produkt je dostupný v anglické lokalizaci, neobsahuje češtinu.
Digitální produkt
Produkt je doručen elektronicky, nejedná se o krabicovou verzi.
Sleva 21 %
U tohoto produktu ušetříte až 21 % oproti běžné ceně.
5 benefit bodů
Pomocí benefit bodů získáte slevu na další nákupy
---
Vývojáři z Telltale Games zodpovědní za populární sérii The Walking Dead čerpali inspiraci, u své nové velmi očekávané adventury, skrze komixy, resp. oceněné dílo "Fables" od Billa Willinghama, obsahem určeným především dospělému publiku.

Podobně jako ve The Walking Dead, i zde budou mít vaše rozhodnutí obrovské následky do budoucna. Jakým způsobem budete jednat, tak na vás bude okolí reagovat. Pakliže chcete získat důvěru lidí v okolí, musíte v sobě potlačit onu maniakální bestii a situaci zvládat s klidem v podobě člověka. Toto všechno pochopitelně bude mít vliv na celou ságu The Wolf Among Us, jako v případě předchozího titulu studia.


---

Sdílejte na facebooku a získejte 4 benefit bodů.
Podobné produkty
---